Lá Hương Thảo - Rosemary 100gr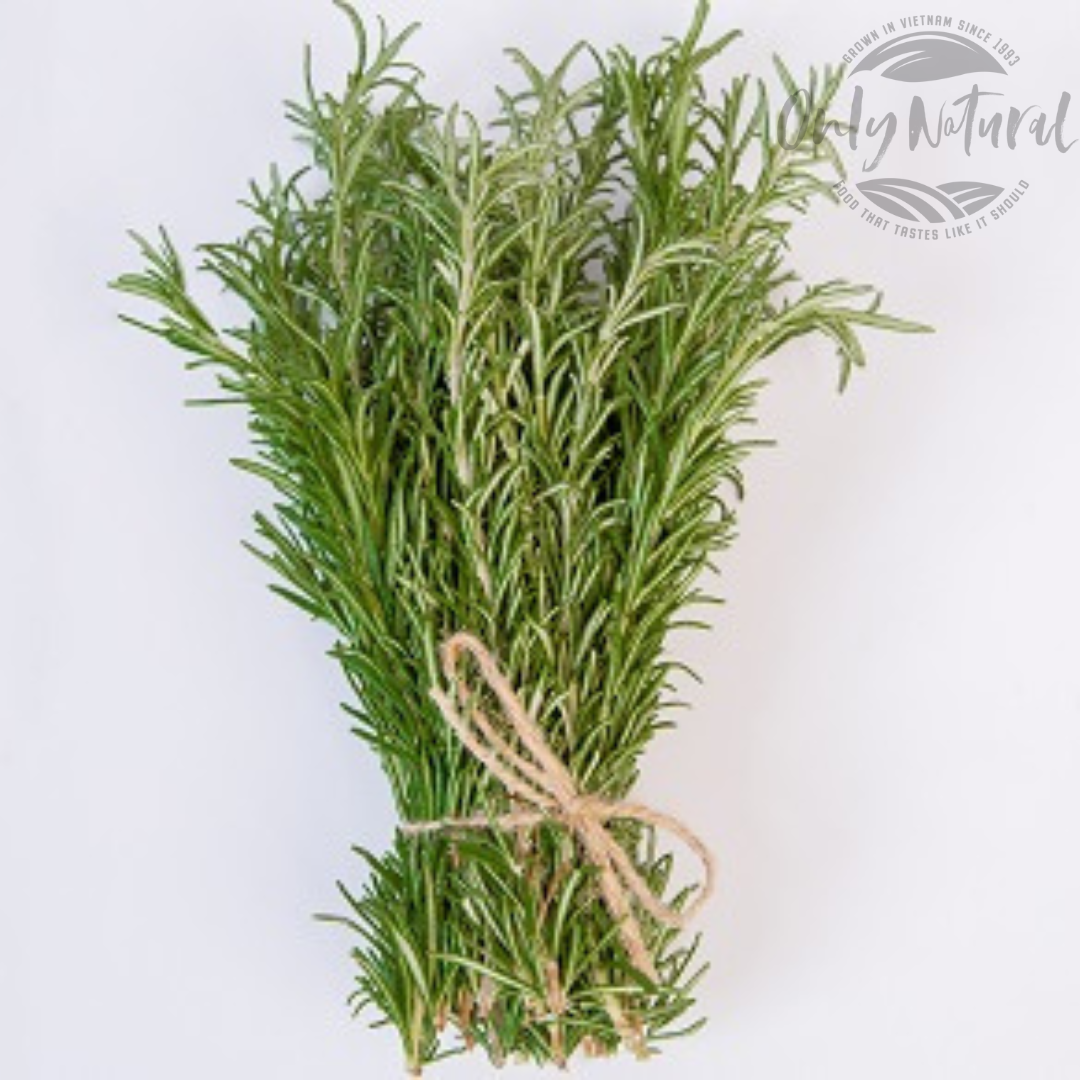 Lá Hương Thảo - Rosemary 100gr
Our herbs varieties are intense in flavors and aroma. A little goes a long way! 
Rosemary: A tough, woody herb with a pungent flavor, rosemary's spiky leaves can be used fresh or dried for long cooking in soups, meats, stews, or sauces. Because the flavor is strong, it's best to add rosemary sparingly at first and more if needed. Fresh rosemary can be stored for about a week in the fridge either in a plastic bag or stems down in a glass of water with a plastic bag around the top.
Use to marinate beef, lamb, poultry and other vegetables! 
Pesticide Free
Residue-Free
HACCP Certified Farm
ISO 22000:2018 Certified Packing Facility