Cà Chua Nhiều Màu - Mixed Heirloom Tomato 500gr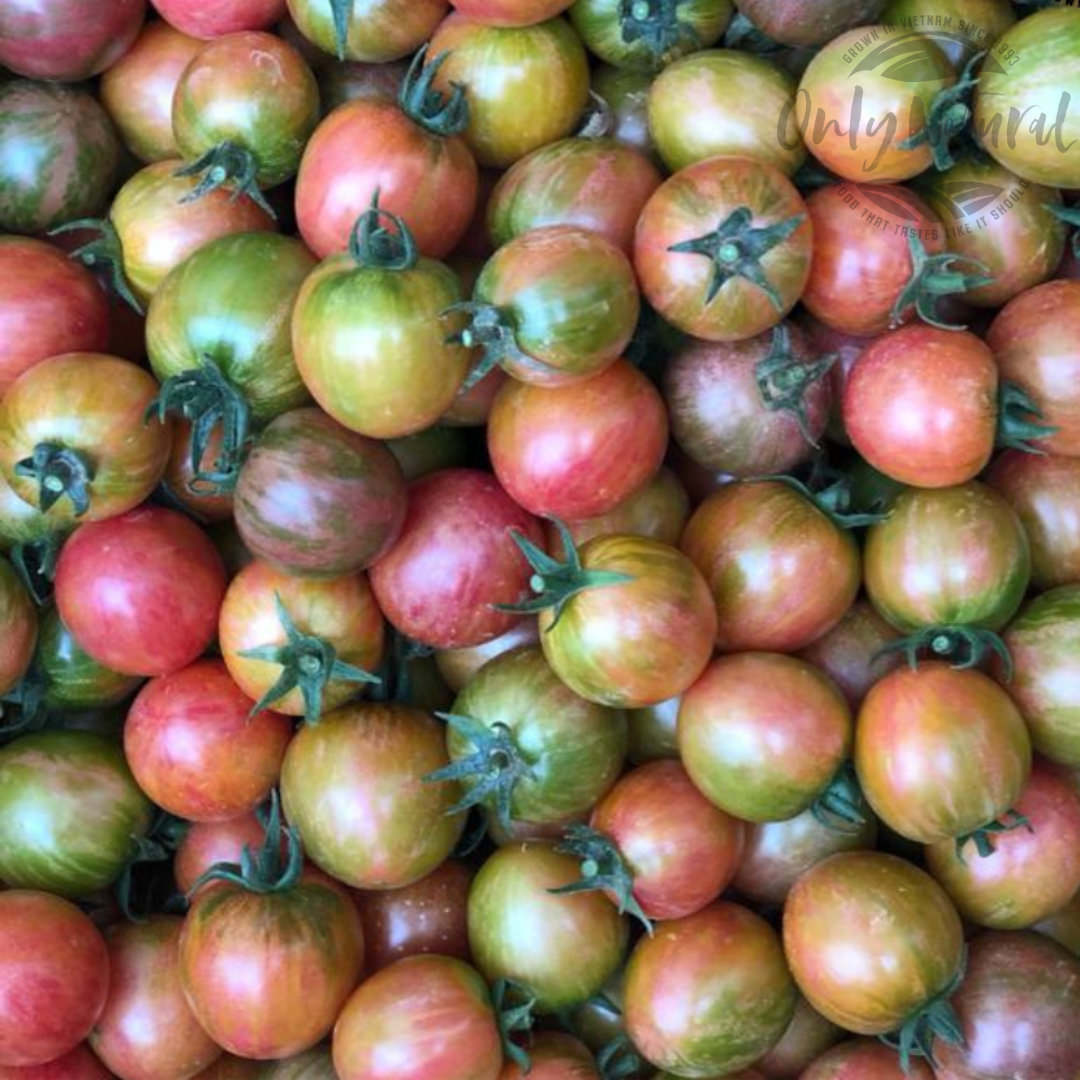 Cà Chua Nhiều Màu - Mixed Heirloom Tomato 500gr
Our produce is Only Natural!
Grown at our family farm in the agriculture heartland, Da Lat, Only Natural produce are clean, green, safe and hand-picked at its best with love. Grown with mostly organic inputs both sourced locally and imported from Japan and the Netherlands, our produce is Only Natural! 
 Our Specialty Tomatoes are hand-picked, harvested at peak ripeness for the best flavors.
Pesticide Free
Residue-Free
HACCP Certified Farm
ISO 22000:2018 Certified Packing Facility